Entrepreneurship Training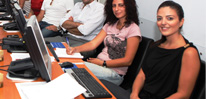 Through training, support activities and mentoring networks, AMIDEAST is working with local and international partners to empower aspiring entrepreneurs across the Middle East and North Africa.
Click here
for more.
Teacher Development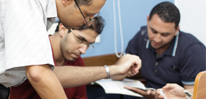 For over 50 years, AMIDEAST has worked to train English language professionals. AMIDEAST will soon offer the highly accredited PCELT Teacher Certification course to qualified individuals.
Click here
for more.
Developing Future Leaders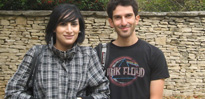 The Fulbright Foreign Student Program is one of several exchange, scholarship and internship programs designed to help potential leaders meet the challenges of the future.
Click here
for more.