MOU will strengthen cooperation in provision of education and training services.
Washington, DC, September 30, 2015—AMIDEAST, a leading provider of educational and training services in the Middle East, and Global Dimension for Education and Training (GDET), a member of the Almojel Group of  Companies, have concluded a long-term Memorandum of Understanding to jointly provide comprehensive services in the fields of scholarship management and administration, academic preparation, training, testing, and professional and workforce development capacity building services to public and private sector clients throughout the Kingdom of Saudi Arabia.
The memorandum will strengthen cooperation between the two countries and mutual investments in the private sector. It was signed on September 4 during the U.S. Investment Forum, which was held in Washington, DC, in conjunction with the visit of the Custodian of the Two Holy Mosques, King Salman bin Abdulaziz Al Saud, to the United States. The forum was hosted by the Saudi Arabian General Investment Authority, the Council of Saudi Chambers, and the U.S.-Saudi Business Council.
  Women@Work program aims to help 200 women secure decent work.
Washington, DC, September 21, 2015—AMIDEAST is pleased to have been selected by the International Labour Organization (ILO) to implement an employability skills training program for recent female graduates of public universities in Egypt. The ILO-funded program, which will be called Women@Work, will provide 200 unemployed women ages 21 to 26 with transferable skills that will enhance their job prospects and ability to find decent work.
The program's focus on women is important. Both young women and men in Egypt face great challenges to finding decent employment, a clearly defined universal and indivisible objective, based on fundamental values and principles. However, the unemployment rate for Egyptian women is almost three times that of men, according to recent government data.  
Washington, DC, June 1, 2015 — AMIDEAST is pleased to announce the appointment of Ms. Rula Dajani as its new country director for the United Arab Emirates. Ms. Dajani, who assumed her duties on May 10, will oversee the operations of AMIDEAST's offices in Abu Dhabi, Dubai, and Sharjah. Under her leadership, AMIDEAST/UAE will continue its extensive portfolio of English language and professional skills training, educational advising and testing, and scholarship program management.
Washington, DC, May 14, 2015—AMIDEAST was pleased to announce at last week's Clinton Global Initiative (CGI) Middle East & Africa Meeting its Commitment to Action to implement a training program that will transform the teaching of English in Morocco's schools. The commitment will help Morocco meet the need for English speakers who are critical to sustaining growth in key economic sectors such as tourism, international trade, and logistics, and in its technology industry.
Under the commitment, AMIDEAST will work closely with the Moroccan National Ministry of Education to provide 240 Moroccan public school English teachers, supervisors, and inspectors with training through an internationally recognized certification program for teaching English as a second language. AMIDEAST will also certify 12 licensed trainers so that the Ministry of Education can continue to provide this high-quality certification to the remainder of the country's 7,500 public school English teachers.
AMIDEAST is proud to join in today's celebration of International Women's Day (IWD).  AMIDEAST is committed to making a difference in the lives of women across the Middle East and North Africa by expanding access to opportunities for training and education.  Here are some of the ways in which we are working towards this goal:​
Washington, DC, and Dubai, UAE, February 5, 2015—ETS Global and AMIDEAST are pleased to announce their role as joint Platinum Sponsors for the TESOL Arabia Conference on March 12-14, 2015 in Dubai.
The two organizations will collaborate in providing a range of activities for teachers and other English-language professionals.
Washington, DC, January 15, 2015—AMIDEAST is pleased to announce the appointment of Mr. Donald Schmidt as its new country director for Saudi Arabia.  Mr. Schmidt will be based in Riyadh, where he will oversee a portfolio of programs and services in the areas of English language training, test preparation, standardized testing, management training, and scholarship management.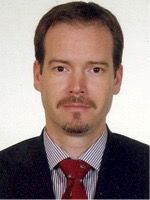 Washington, DC/Dubai, UAE, December 1, 2014—AMIDEAST and Citi Foundation launched the fourth phase of the Arab Women's Entrepreneurship Project (AWEP), designed to empower women entrepreneurs by providing them with the skills and techniques that will enable them to fully realize their economic potential and to allow them to benefit from networking and mentoring relationships that foster business success. The fourth round of AWEP will be offered in Iraq, Jordan, Lebanon, and Morocco, with 20 women selected in each country.
The economic participation of women in the Middle East and North Africa (MENA) region is lower than anywhere else in the world. MENA women have limited access to financial and training services, and face far higher unemployment rates than men. Added to this are common perceptions and beliefs that women should not be the financial heads of households.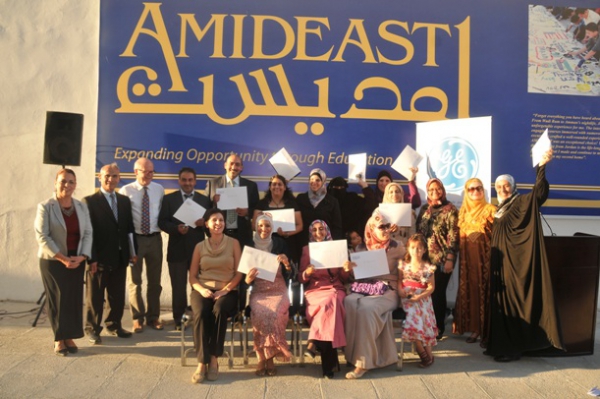 PCELT graduates in Jordan proudly display their certificates of completion.
Washington, DC, and Dubai, UAE, May 14, 2014—GE Foundation, the philanthropic organization of GE (NYSE: GE), which focuses its efforts in the areas of health, education, the environment and disaster relief, has joined hands with the American educational organization AMIDEAST, to offer the Professional Certificate in English Language Teaching (PCELT) program for English language teachers in the Middle East and North Africa (MENA) region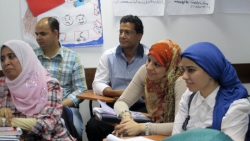 Launched in 2012, the program is offered by AMIDEAST in partnership with the World Learning/SIT Graduate Institute and aims at raising the overall standards for teaching English in the region's schools and universities by providing candidates with an innovative approach and curriculum that combines international best practices and topics relevant to the region.
AMIDEAST ranked seventh among providers of study abroad programs for Americans and its Area & Arabic Language Studies Program in Rabat, Morocco, was rated fifth among single programs in the latest worldwide annual rankings issued by Abroad101, the oldest and largest study abroad review website.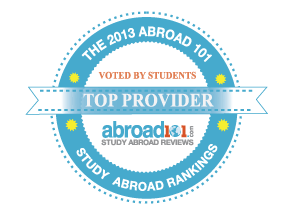 Abroad101's "2013 Study Abroad Rankings" rated AMIDEAST's Education Abroad Programs in the Arab World on the basis of its 18 programs in Egypt, Jordan, Morocco, Oman, and Tunisia, which offer study and intensive language options.  They received an overall score of 4.6 out of 5, while its Rabat program received "five stars" from 19 out of 22 reviewers.
Pages