AMIDEAST/Oman announces a summer study opportunity at an accredited U.S. university!  Current college students interested in studying management, human resources and leadership and experience the U.S. and its culture are invited to apply!
About the program

In cooperation with Western Kentucky University (WKU), AMIDEAST is launching its first ever "Summer Study Abroad" program for students from Oman!

Students will receive formal instruction in the following four areas:
Leadership
Cultural Components & Communication
Management
Human Resources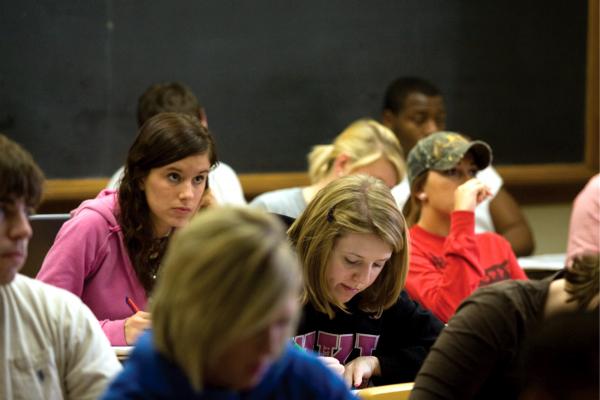 يفخر معهد أمديست/ سلطنة عمان بالعمل مع السفارة الأمريكية في مسقط ووزارة التربية والتعليم العمانية لإدارة برنامج الأكسيس للمنح الدراسية في سلطنة عمان . فمنذ عام 2010 م , شارك ثلاثمائة وعشرين طالباً عمانياً من الصف التاسع والعاشر من المدارس الحكومية في مسقط وصحار ونزوى وصلالة واستفادوا الكثير من دورات اللغة الإنجليزية ( تقام بعد الدوام المدرسي) والأنشطة اللاصفية المتاحة والتي تهدف إلى تطوير مهارات الطلاب الثقافية والاجتماعية وأيضاً تعزيز فرص التعليم والعمل .
يقضي طلاب الأكسيس كل أسبوع ما بين ثلاث إلى أربع ساعات ونصف في دورات اللغة الأنجليزية بعد فترة المدرسة مع معلمي أمديست الأمريكيين الذين يقيمون ويعملون في أربعة أماكن يقام فيها برنامج الأكسيس . ومن الانشطة اللاصفية ايضا هو أن الطلاب والمعلمين يقومون بالتواصل الإجتماعي المحلي وزيارة الأماكن المهمة والأعمال التطوعية والتفاعل مع أعضاء ومدراء الأكسيس .
لقد حقق برنامج الأكسيس العالمي الذي وصل عدد طلابه الى خمسة وخمسين ألف طالب وطالبة في سبعون دولة نجاحا ملموسا منذ أن طُرِح البرنامج من قِبل إدارة مكتب الولايات الأمريكية للشؤون الثقافية والتربوية في عام 2004 .
يرجى زيارة صفحاتنا على Facebook و Twitter للحصول على معلومات أكثر عن الأحداث والأنشطة الحالية ومعرفة المزيد عن أعمال وأهداف برنامج الأكسيس. 
موظف برامج اللغة الانجليزية وأكسيس:   اسحاق رينولندز

العنوان:                                          القرم، شارع فهود، مبنى رقم 11.

صندوق البريد:                                 PO Box 978, PC 116 Mina Al Fahal, Muscat - Oman   

الهاتف:                                          1727 2456-(+968)

البريد الالكتروني:                              ireynolds@amideast.org

ساعات العمل:                                  من السبت الى الأربعاء، 11:00 صباحا - 2:00 ظهرا

 
Applications Open Now!
The Competitive College Club (CCC) is an EducationUSA initiative that started in the Middle East and has spread around the world!  The CCC aims to assist students in developing key critical thinking skills, prepare for SAT and TOEFL, engage with the community, research university options, fill applications and apply for scholarships! 
*Please note that the club is not a scholarship for studies.  Qualified students are encouraged to apply for scholarships through the universities and will be advised on how to do so*
About the Competitive College Club
Who can join?  The club is open to students of any nationality in the 9th, 10th, 11th and 12th (by first semester only) grades, who wish to go to university in the United States.
What happens in the club?  The club has different activities which include educational advising, test preparation, a book club and community service activities.
Do you plan to start your own business? Are you already operating a business in Oman but want to make sure you're on the right track? Register for the fourth "Starting a Business" workshop at the Cisco Entrepreneur Institute at AMIDEAST and gain the skills, and network, needed to successfully start and run a business in Oman. 
The Workshop is Fully Funded by the Bank of Beirut as part of their corporate social commitment in supporting entrepeneurship as a key factor in economic growth.
This 48 hour comprehensive workshop extends over eight-weeks starting on October 2nd - November 22nd, and covers every topic an (aspiring) entrepreneur should consider on how to successfully start and operate a business, including legal requirements, accounting, management, marketing, with a step by step activity in writing a robust business plan.
Pages